Let's meet in Utrecht
Van der Valk Hotel Utrecht is located on the edge of the vibrant city Utrecht, next to the highway and easily accessible by public transport.
185 luxurious hotelrooms and 24 modern conference rooms. Thé conference and meeting location of Utrecht.
The hotel features a casual and atmospheric restaurant, a cosy hotelbar and easy going lounge bar. Enjoy our a la carte menu made with the finest, top-quality and local products.
A modern wellnesscenter, pool and fitness centre. All this while enjoying the beautiful and dazzling landscape surrounding the hotel.
&
Best price guarantee
Free welcome drink
Lazy Sunday based on availability
No booking fees
Cancellation free of charge on day of arrival until 12 am. (Excluded non-refundable and early bird rates)
ValkAccount registration
The perfect location for each event
From a small private dinner, a wedding celebration, hybride meetings or to large multi-day conference.
We offer every luxury and comfort to make your event a great success!
More information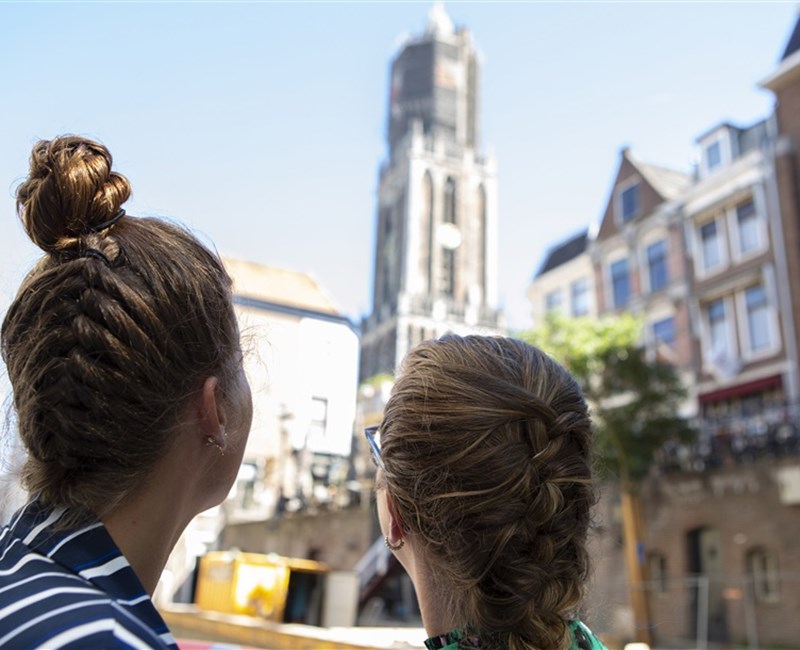 Visit Utrecht
The hotel is located near the old town of Utrecht, easily accessible by public transport or bike.

A city with a unique dynamic and the beating heart of the Netherlands. Small enough to discover the medieval city center on foot. Big enough to spend days enjoying festivals, modern architecture, trendy shops and surprising museums.
More information
Wellness with a view
Take a refreshing dip in the swimming pool, located on the 20th floor of the hotel. In addition to a luxurious swimming pool, our wellness offers saunas, Turkish steam bath and a fitness centre.


More information
Do not miss any action & offer
Stay informed about exclusive deals and 72 hour promotions
Get tips for discounted weekend getaways
Receive the Valk Exclusief Newsletter!
Great hotel, looking forward to our next stay !

This is a great hotel, very convenient location near the highway but still very quiet. Clean, large and safe parking garage under the building, entrance from the parking right into the hotel itself by elevator. We were welcomed friendly and professional, check-inn was fast and smooth and all necessary information about the hotel was explained to us with a smile. Rooms are clean, very spacious as well as the bathroom, with a separate bath and a large walk-inn shower. Separate toilet, great! Large flat screen television with lots of international channels as well. A Nespresso like coffee maker, water cooker, fridge with 2 complementary bottles of water each day. And...iron and ironing board, very smart, not many hotels offer you this. The size of the room was very comfortable as due to the situation with Covid-19 we had to have our breakfast in the room (a larger table was set up for this, thank you) Breakfast is to be collected at the reception hall each morning at a time chosen yourself. It's a standard breakfast for all but it was really very extensive so I didn't miss anything. They solved this really well. We ordered dinner from the hotel restaurant once but this wasn't really anything special food wise, and pricy for the quality. There was a curfew at the time we were there so your only other option for dinner was ordering from outside the hotel to be delivered which was even worse but less expensive... We visit Utrecht regularry from abroad and this was the first time in this particular Van Der Valk Hotel. It will not be the last time, we are looking forward to stay here again, hopefully we will be able to enjoy this hotel's full potential in the future. Thanks to the staff for making this stay a pleasant one despite of the circumstances.